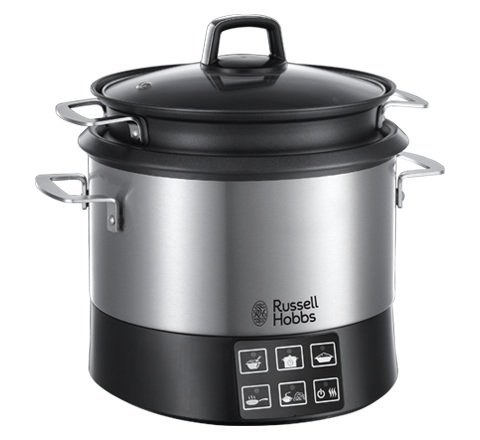 All In One Cookpot
A slow cooker is perfect for people who want to eat nourishing dinners but may not have the time, or inclination, to do all the preparation at the end of a busy day. Simply prepare all of your ingredients the night or morning before, pop them in your All in One Cookpot, set the slow cook function and your delicious meal will be ready and waiting for you when you get home. The All in One Cookpot can also cook pasta to perfection so you can prepare a choice of authentic pasta dishes for up to four people at a time. It can even sauté potatoes and vegetables to give dinner times an exciting twist. The All in One Cookpot does it all, so there is no need for lots of different appliances. The versatility makes it a must have for every busy family household.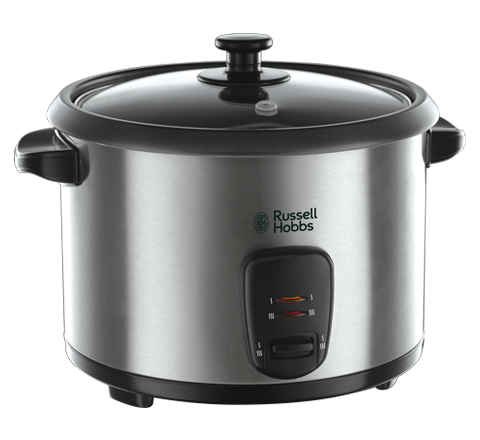 Cook@Home Rice Cooker And Steamer
Cooks rice to perfection up to 10 cups at a time and automatically switches off when food is ready. Includes a tray for steaming fish and vegetables.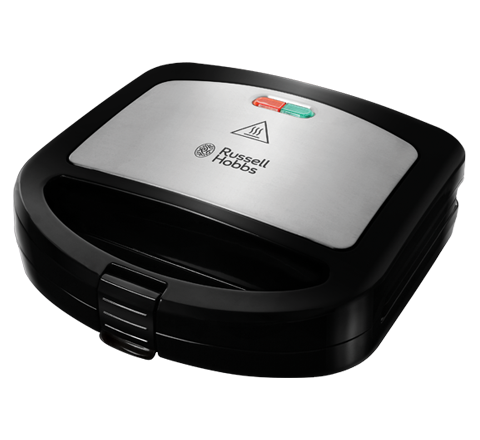 Cook@Home 2 Portion Deep Fill Sandwich Maker
Combining a sleek glossy black against a statement stainless steel, this sandwich maker will look great on any kitchen counter. Indulge in a variety of flavours every day whether you're making a classic breakfast toastie bursting with melted cheese or you're adding a little sweet twist with some fruit and chocolate.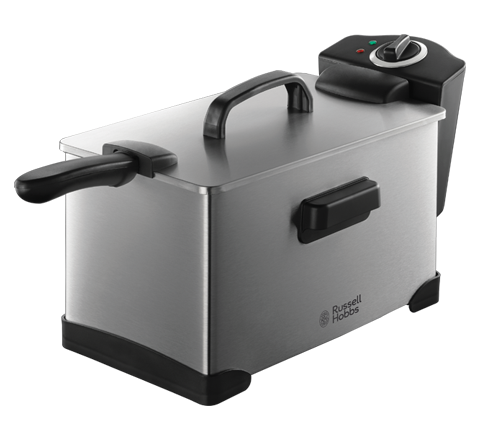 Cook@Home Deep Fryer
The simple way to deep-fry your food for mouthwatering taste and texture. This fryer has a smart, brushed stainless steel housing and removable parts for hassle-free cleaning.