EasyPrep Hand Mixer
Its minimal fuss attachments just clip straight onto the body, and its cord wraps easily around the bottom, keeping your kitchen clutter free.
With a classic glossy white against a sophisticated stainless steel, this hand mixer will not only make your kitchen more stylish, but your life simpler. Now, we know baking can be plenty of fun, but all that mixing and whisking can be seriously hard work. Sometimes making a batch of cupcakes can feel like you've done a full gym workout on your arms. We want you to be able to enjoy your baking without the aching, which is why this hand mixer could be a real helping hand.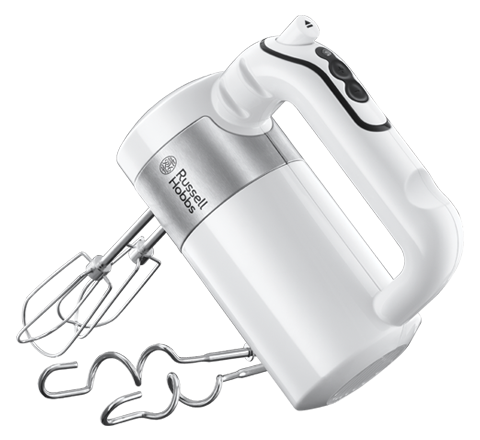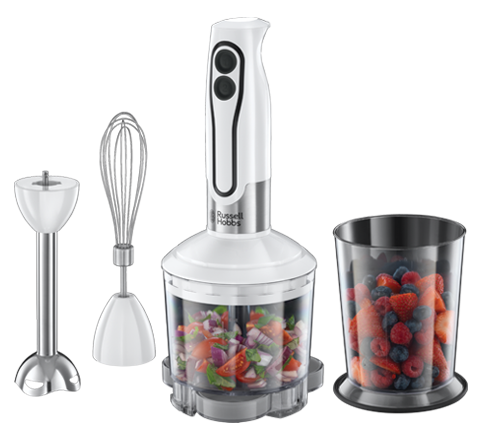 EasyPrep 3 In 1 Hand Blender
Not only can it be stored away easily with a cord that wraps around itself and parts that can be stacked on top of each other, but it also lets you blend, chop and whisk all with just one handy appliance.
Whether you're chopping up some mushrooms to sneak them into your little ones lasagne, blitzing up some healthy dips for a dinner party or whisking up a cake mix for a little sweet treat, the 3 in 1 Hand Blender has you covered. A simple change of parts can have you tackling every task with just one simple tool.