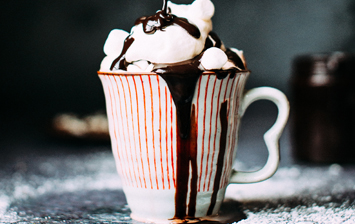 Ingredients
114g unsweetened chocolate.
170g semisweet chocolate chips
170ml of sweetened condensed milk
800ml of milk
1 tbsp. of vanilla extract
Toppings:
Marshmallows
Chocolate chips
Whipped cream

Method
In your slow cooker, combine the unsweetened chocolate, chocolate chops and sweetened condensed milk, mixing well.
Cook on a high setting for approximately 30 minutes, stirring occasionally.
Using a whisk, stir in the 800ml of milk and vanilla.
Cover and cook for a further 2 hours.
Before serving, whisk the mixture and serve with your favourite toppings.